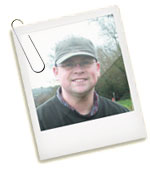 With over 19 years experience of teaching woodland skills to children and young adults within Schools, Private groups and as a Scout Leader, I have enhanced DBS clearance, 16 hour Outdoor 1st Aid certificate Paedriatric 1st Aid, Outdoor 1st Aid, Swindon Borough Council Safeguarding certificate, Sports Coach Safeguarding £5 million Public Liability Insurance and am a qualified BTEC Level 3 Forest School Leader.
I addition to this I am also NRA Air Rifle Instructor, Archery GB instructor and Fencing GB Core Coach instructor.
I am an 'Approved Bushcraft Provider' with the Institute for Outdoor Learning and hold NCFE 3 Advanced Bushcraft practitioner and a member of the 'Forest School Association'. I hold a Food Hygiene Certificate and registered as a Food Provider with Swindon Borough Council. with 5 star hygiene rating.
I am always looking for a variety of venues in the Swindon area for Bushcraft, Camping and Archery, so if you are the owner of a Woodland or Campsite, then email me. Please take a look around the site, and get in touch to discuss your requirements.